Teaching WIKI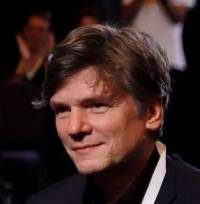 Note to smartphone users: Consider to click on the sidebar pane above the page title to access most relevant topics faster.
Quand tu veux construire un bateau, ne commence pas par rassembler du bois, couper des planches et distribuer du travail, mais réveille au sein des hommes le désir de la mer grande et large.
When you want to build a ship, do not start by gathering wood, cutting boards and distribute work, but awaken in men the desire for the great and wide sea.
Attributed to Antoine de Saint-Exupéry (unconfirmed)
General Semester Calendar
Class Schedules WS2022/23
Module Catalogs
Current Modules (WS2022/23)
Caution:
Students attending my lectures are expected to expect the unexpected.
What I Want to Share with You
Why the figure below touches me:
All the iron in your blood was fused in Supernovae (exploding stars)!
All beings are Star born! You are Star born.

Source: https://apod.nasa.gov/apod/ap171024.html
---
This is a DokuWiki site.
DokuWiki syntax DokuWiki manual Plugins
start.txt · Last modified: 2023/09/19 14:31 by admin
---